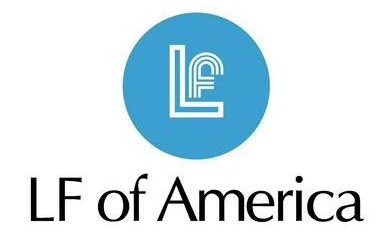 LF of America Corp. is an exceptional company that fills, packages and distributes unique unit dose and multi dose plastic containers for the Health & Beauty industry. LF of America is with you for as little or as much as you like from container selection to filling to fulfillment services, and more. From small to large-scale orders, you can always count on LF of America for innovation and reliability.
LF of America guarantees the highest standards of safety and quality assurance in the packaging of cosmetics and personal care products. The production processes are done in controlled areas, including certified clean rooms, and are guaranteed by the experience of many years in the industry.
www.lfofamerica.com
Since 1976, Lameplast Group has been supplying the pharmaceutical industry with innovative plastic packaging. With its US based subsidiary, LF of America, its reach is worldwide, and its focus still continues to provide high-quality containers for the pharmaceutical, cosmetic and veterinary industry.
Working with our design and engineering teams, we guide clients through the process of packaging development.
LF of America is the exclusive distributor of Lameplast cosmetics and pharmaceutical packaging in the US, Canada and Latin America.
With our location and comprehensive warehouse facilities, we receive and fulfill every unit dose and single dose packaging order with zero lead time. In addition, with the invoicing in US Dollars, you are assured no currency fluctuation.
LF of America is the most efficient Liquid Packing and Filling Contractor available today for your cosmetic or OTC products.  If you are in charge of managing or owning a business that mass produces makeup, cosmetics, pharmaceuticals, or other chemicals products for human consumption and application, you know that there are many costly, demanding, and time-taking parts of this operation. Simply the time spent on developing, testing, and getting approvals by various agencies on different products can be a daunting enough task as it is.
On top of that, once you have a product that has been tested, approved, and is now ready to get to the market, distribution becomes another ballgame altogether. That's where a liquid packing and filling organization like our company comes into play.
If you already have your tubes or bottles we will be happy to consider a contract and OTC filling for you.
Provide us some packaging samples, we will evaluate the filling feasibility and get back to you with our best prices.
If your packaging is already developed, LF of America works with you on various personalization options including pad-printing, labeling, hot-stamping, and silk-screening.
The right contract packaging and filling services can make a significant difference in the success of your product. It doesn't matter if you're promoting an OTC drug or rebranding an old cosmetics product, your success will depend on appealing to consumers.
We'll make sure your cosmetic or OTC product is put into a marketable packaging that is stylish, convenient and makes sense logistically for shipping for both the consumer and distribution.
Machine Manufacturing - LF of America
To fulfill our different contract filling and contract packaging requests, we utilize state of the art equipment, including our unit dose packaging machine. The unit dose packaging machines in our facilities are housed in a cleanroom within our FDA-registered facility. To maintain this registration, we adhere to the regulations of Class 100,000 Standards.
Our latest filling and sealing unit dose packaging machine is named the PentaFill A25. Its impressive capabilities include filling as many as 125 vials between the sizes of 0.33-1.0 ml per minute and 115 vials between the sizes of 2.0-10.0 ml per minute. As such, this efficiency is top of the market and perfect for preparing large distribution orders.