– Designs equipment with off the shelf components. You have multiple channels to source replacement parts.
– Offers the longest standard warranty available … 36 months.
– Road experience in process development and design.
– Control system is simple, intuitive and familiar.
– Broad experience in process.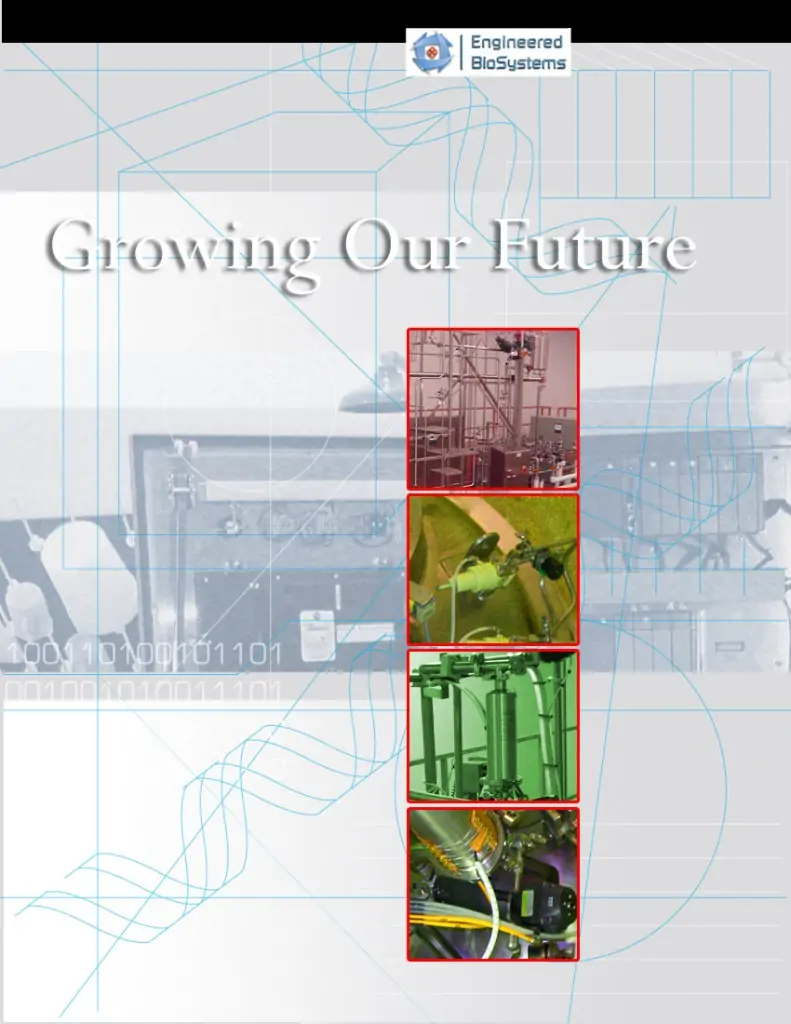 Engineered Biosystems offers a comprehensive line of cGMP Pharmaceutical grade Bioreactors, Fermenters and Custom Process Skids. Our Bioreactors and Fermenters are ranging in size from 10-20,000l.
At Engineered BioSystems, our goal is simple: to make your Biomanufacturing expansion project a success. We feel a significant responsibility in helping pharmaceutical manufacturers get their product to market quicker, easier and with less expense. In working with us, you will find significant depth of knowledge, not only in skid production and cGMP project management, but we have broad experience in process development and design. Our depth ranges from the lab bench through packaging.
Speed to market is crucial. Faster delivery means a faster ROI for your project. It also means quicker pharmaceutical access, which can have critical implications for some. We understand the significance of on time delivery, and take additional steps in engineering, project management and inventory control, to enable us to quote the quickest deliveries in the business.
Employee turnover and associated training is costly. Our control system is simple, intuitive and familiar. Our well illustrated operators manuals make establishing and following SOP's routine. As a result, our equipment is in production more.
Biomanufacturing is a complex business. You need suppliers that understand more than just how to build a skid. At Engineered BioSystems, members of your project team will have an in-depth understanding of the upstream and downstream processing needs. A BioSystem is not just pipes and PLC's … it is the total package we deliver.