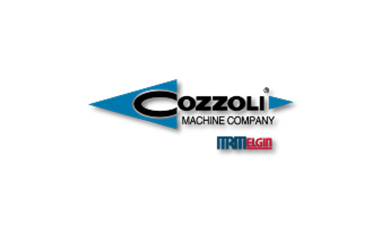 For almost a century, Cozzoli Machine Company MRM/Elgin has provided technologically advanced machinery for the packaging industry. Cozzoli's expertise lies in aseptic and non aseptic pharmaceutical, cosmetic, health, and beauty aids. MRM/Elgin specializes in personal care, food, beverage, chemical, paint, and industrial products. From individual machines to complete lines, we are your complete source for equipment and full service capabilites.
Cozzoli Machine Company was founded in 1919 by Frank J. Cozzoli, Sr. Originally named Modern Machine & Tool Company, the operation was located in Plainfield, New Jersey, in a building approximately 1,200 square feet. Today the Company is established in a 100,000 square foot facility in Somerset, New Jersey.
In 2010, Joan Cozzoli Rooney took over operations as President of Cozzoli Machine Company. Joan worked at CMC for many years starting at an early age. She worked closely with her father, Joseph and her brother, Frank through different areas of the company to learn the business. With her backgrounds in business administration, management and sales and marketing combined with her thorough knowledge of the product line, Joan is well equipped to lead the team at Cozzoli Machine Company MRM/Elgin.