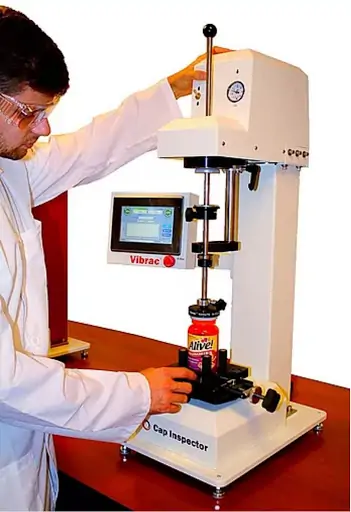 Vibrac® was founded in 1960 and has been designing and manufacturing precision electromechanical torque test equipment for customers whose applications commonly require important torque performance data for improving quality, product reliability and engineering design. Located in Manchester, New Hampshire (USA), Vibrac® manufactures a broad range of automated and manual precision torque testing systems for accurately measuring torque of numerous types of rotational devices.
Originally founded as a manufacturer of high performance magnetic particle clutches and brakes, Vibrac® has grown into a company that designs and manufactures high precision test systems that are consistently used for measuring torque of small motors, bearings, fasteners, bottle caps/closures, medical devices, knobs, switches, night vision sensors, aerospace components, and countless other devices. Vibrac's reputation for producing reliable testing systems and torque sensors has earned Vibrac® high levels of respect with quality engineers and scientists from around the globe. Vibrac® customers are leaders in many industries, including the automotive, bearing, aerospace, defense, computer, cosmetic, beverage, chemical, hardware and academic fields.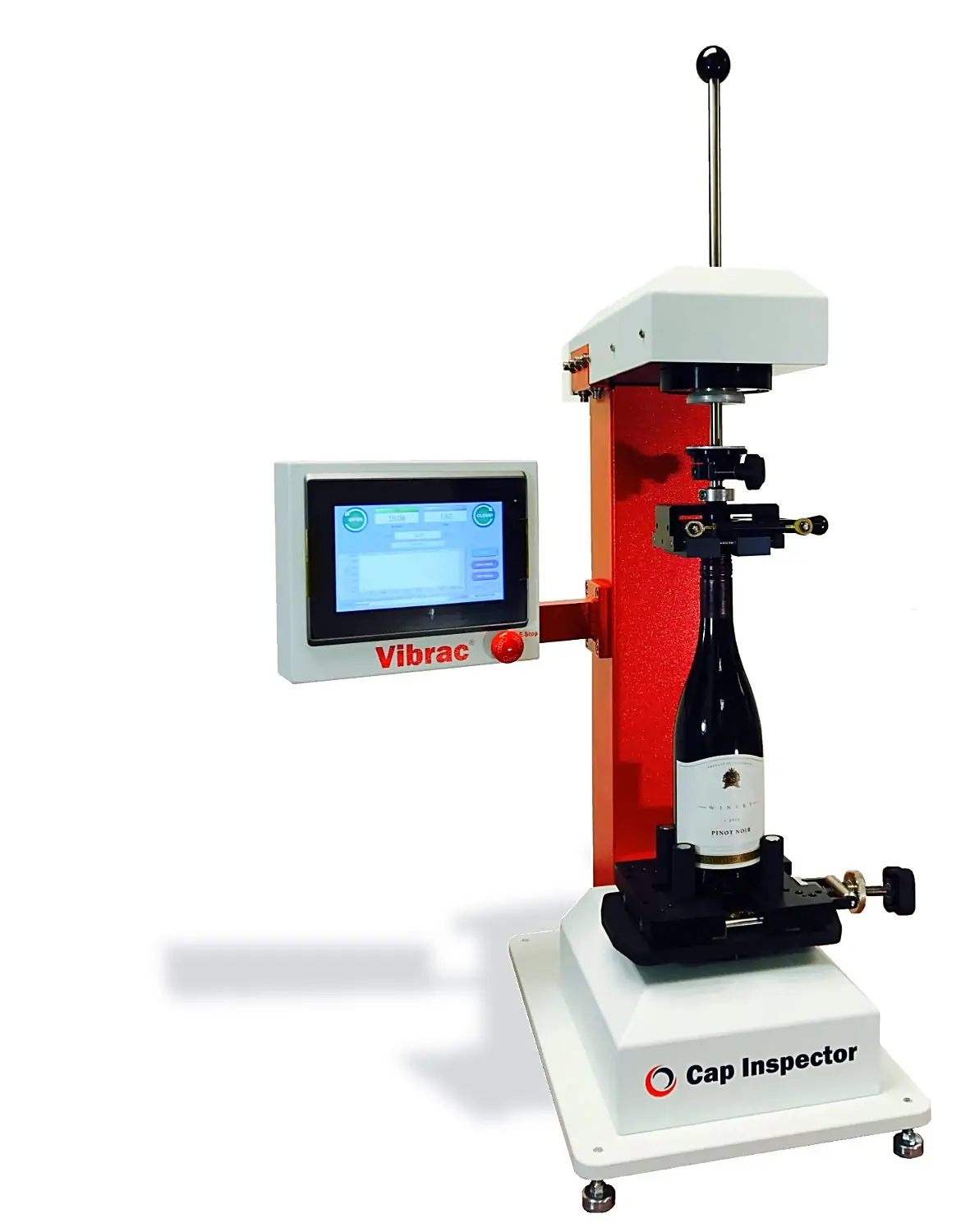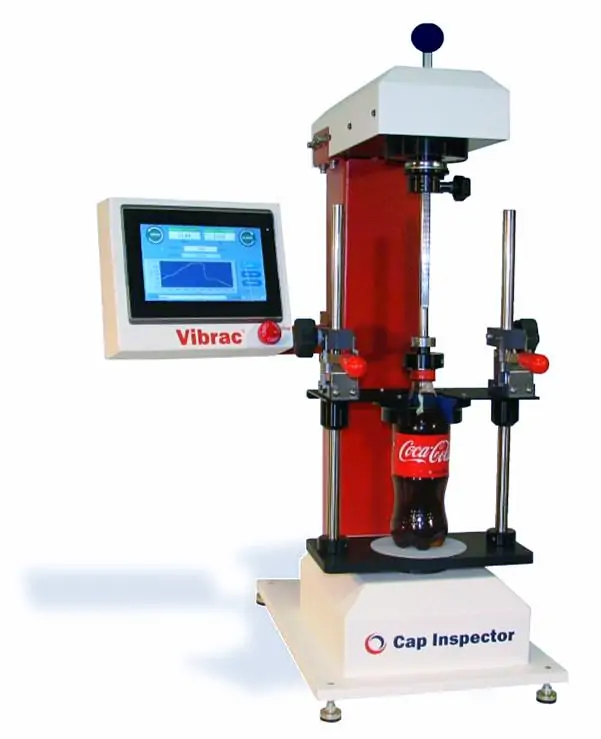 Cap Torque Testing helps prevent consumer complaints from difficult-to-open products, product leakage or spoilage from loose caps during transportation.
The cap inspector series serves the beverage, dairy, pharmaceutical, personal care, cosmetic, consumer product, automotive and chemical industries.
As the industry leader in precision motion test equipment market, Vibrac continues to develop advanced solutions to industrial testing problems. Sixty years of experience in the field of torque measurement is reflected in every Vibrac system.
The new Model 2100 Cap Inspector is born from a long line of market leading cap test systems, and is our next generation cap torque analyzer. The Cap Inspector offers a range of improvements over the traditional Vibrac systems used and appreciated all over the world. 
Improvements include:
New Windows 10® SmartScreen operator interface
New front panel with Date and Time display
Screen tilt adjustment for easy viewing in poorly lit conditions
Low profile and smaller footprint design
USB and Ethernet connectivity
Simplified programming and profile management
New options for viewing, managing and exporting data
New password security options
Wireless connectivity
Programmable Tests for All Types of Caps:
Test any closure or cap type, including twist off crowns
Non-destructive & destructive testing
Top load chuck for child-resistant testing
Dispenser pump cap testing capability
Automatic data transfer to 3rd party SPC software
Universal bottle clamping
Fast change part turnaround
Semi automation
Any Industry, Any Cap:
Beverage Spirits
Food/Dairy
Personal Care
Pharmaceutical
Cleaning Products
Automotive
Industrial
Since our systems are automatic, there is NO MANUAL intervention during the test. Therefore, any risk of repetitive strain injury is completely removed, turning a potentially hazardous process into a safe one. An added benefit is that tests are carried out faster and more accurately with results automatically saved ensuring a high level of data integrity.

With the simple touch of a button on the smart screen,the converted cap inspector can perform 6 different tests:
Bridge Torque
Incremental Torque
Removal Torque
Reverse Ratchet Torque
ROPP
Strip Torque Test
Vibrac Cap Inspector Conversion Kit
The new Model 2002 Cap Inspector Conversion Kit is for bottling facilities that have an existing  Vibrac system with an alpha-numeric keypad. This easy-to-install conversion kit includes a new enclosure with a SmartScreen Windows 10® control panel.
Cap Inspector before conversion
Cap Inspector after conversion
This is a cost-effective way to upgrade your existing cap torque tester to the newest control and data management technology without having to spend the money to buy a new system, and without having to re-validate your current testing procedure.
With the vast variety of cap/container combinations and a growing list of requested and required tests, Vibrac has gone to great lengths to be able to customize its units for any cap testing situation.