Register Now for the next Lunch and Learn Webinar
Date/Time
Date(s) – 24/10/2018
11:45 am – 12:30 pm
Categories
Cleaning is an essential practice for any pharmaceutical activity: it is impossible to manufacture drugs in dirty conditions. . Many aspects need to be considered in setting up an effective cleaning procedure.
"How to Specify a Pharma grade labeler" Complimentary Webinar
We have developed a new tool that helps clients specify a Pharmaceutical Grade Labeling system. In this webinar, the speakers from Life Scientific, Inc and Newman Labelling Systems will walk you through its practical application.
Please register your interest by filling out the contact form!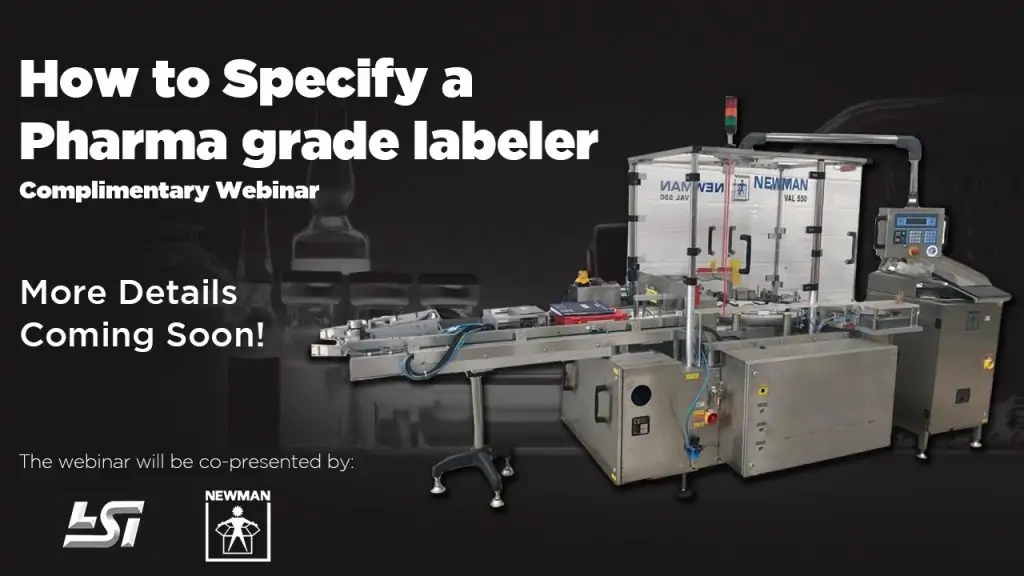 Tune in on 10/24 at 11:45am Central for a demonstration by Daniela Martigani on the Key Factors of developing the most effective Cleaning Strategy.
At the start we'll try to define the cleaning process and it's purpose;
Which will lead into a talk on how to figure out the pointers and leads that need to be determined for a cleaning strategy to be set in place;
And finally we'll focus on The equipment chosen to perform the cleaning strategy combined with the suitable treatment and accessories are crucial to obtain higher levels of cleanliness even with the most critical parts.
Bookings
Bookings are closed for this event.
Speak Your Mind