JVNW is one of the few privately held companies of its kind in the United States. Customers are given such VIP service that the return rate is over 80%. Strategic alliances with OEMs put us in contact with a wide variety of industries and stabilizes our production year.
We have a 50,000 square foot state-of-the-art manufacturing facility that can build tanks up to 1/2 inch thick, but are most proficient at building lighter gauge tanks in the 7-14 gauge range. Our facility can accommodate the construction of tanks up to 14 feet in diameter and up to 60 feet in overall height. We manufacture our own flanged and dished heads up to 10 feet diameter. Take advantage of our in-house Mixer Lab and Electropolishing capabilities.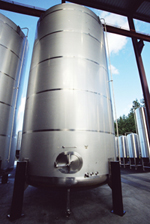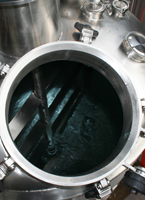 HERO brewing systems offer superior performance at every phase, from reducing the overall brew time, increased wort clarity, and hop utilization to crank out delicious beer for decades.
Closed Top Ferment Cider Tanks
Variable Capacity Cider Tanks
Bright Conditioning Cider Tanks
JVNW Inc. manufactures a wide variety of mix tanks and storage tanks for the food, beverage, ozone and pure water industries.
Our Mix tanks are built in a unique work cell environment. Much like an office, a small team of fabricators work on each tank from start to finish and have every tool they need to build your tanks within an arms reach. Efficiency and quality is increased by minimizing tank transport during fabrication, and having all assembly parts readily available to the fabricator. Fabricators can perform a full range of quality checks including dye penetration and hydrostatic tests without relocating the vessel.
These Portable Cosmetic Vessels offer several levels of flexibility for cosmetic companies. Portable Tanks allow the customer to monitor the quality of small batches and transport the tanks from manufacturing to packaging. The tanks can be easily cleaned in one central station and expensive "hard piped" process piping, (necessary with stationary tanks), is minimized.